Spice India is an Indian & Bangladeshi restaurant, offering wide range of Indian & Bangladeshi meals prepared from various meats, vegetables and prawns. We prepare our dishes using the finest ingredients and spices. Our main objective is to offer great foods prepared with natural herbs and spices to ensure the highest quality of foods is maintained. Our kitchen is equipped with modern technology including a special Indian clay oven called 'Tandoor'. Spice India is a place where you can find a warm & romantic atmosphere, clean and comfortable interior. You are welcome to have your lunch and dinner at Spice India, as well as you can make an order for a food delivery by our own driver or a Take-away.
We are confident that you will enjoy the great foods and services ordered at Spice India. We look forward to welcoming you!!!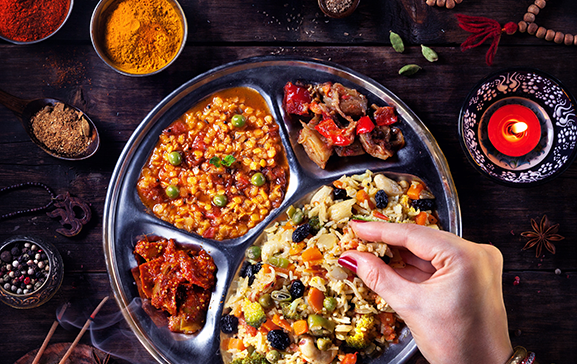 G

roup
Parties
✻
Our fully fitted restaurant accommodates up to 50 people at once and we will work with you to prepare a menu to suit your event, taste and budget.
Seat up to 50 guests